Annalise - Olive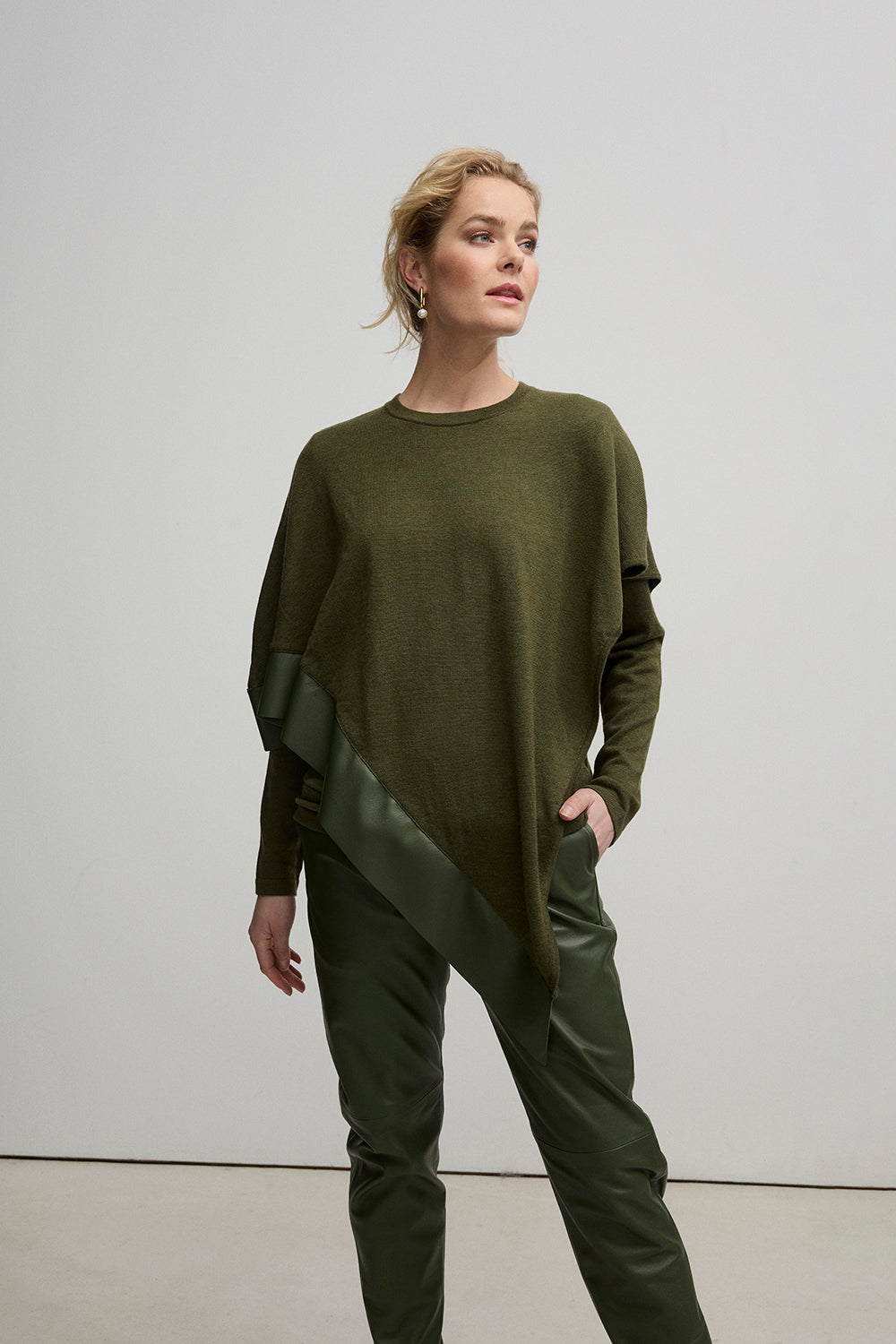 Also Available in:




Annalise is a mid-weight flat textured knit that provides the optical illusion that it is a two-piece garment. The 'top' tier/layer of the garment is a finely knitted cape that connects to the remainder of the garment in the collar linking. Beautifully crafted soft supple Italian Lambskin leather drapes in a raw-edge finish at the bottom hem of the outer layer that in turn drapes beautifully on the body and creates the "cape" effect with its asymmetrical shape/cut. The under-body is a finely knitted crew neck with a slightly longer than usual body length allowing the wearer to wear it out or have it tucked in. Tailored full-length sleeves provide warmth and comfort whilst the overall statement piece is a key to the current collection of RAW by RAW for the season.
Garment Features:
Relaxed Cut Over-Body
Ribbed Cuffs
Asymmetrical Body Line
Raw-edge wide Italian Lambskin leather hem
Crew neck collar
True to size, but if you prefer a more relaxed cut we recommend going up a size
Soft Supple Australian Merino Wool Blend Yarn
Designed in Australia
 Body Yarn Composition: 62% Australian Merino Wool, 14% Nylon,
                                                14% Acrylic, 10% Rayon.
Leather: 100% Italian Lambskin Leather